Welcome to Woodlands village
About

Woodlands Village is located 10 minutes from Castle Hill, 35 minutes from Sydney's CBD, yet miles away from the hustle and bustle.
Experience the best of retirement living.  Located in a bushland setting of natural beauty, with a warm friendly community and the chance to make a wise property purchase where you keep the entire value of your property.  No entry or exit fees, you own your property under a Company Title.  You keep any capital gain.
Situated in Sydney's leafy suburb of Cherrybrook, Woodlands Retirement Village offers a quiet serene environment, unlike any other retirement village.
You can enjoy the natural beauty of the neighbouring Bush reserve, take a calming walk through the beautifully landscaped grounds or take a short trip to the shops and Castle Hill, Pennant Hills or Cherrybrook.
There's always so much to do in this vibrant community, such as:
-swimming
-friendly tournaments on the crocket green
– barbecues with friends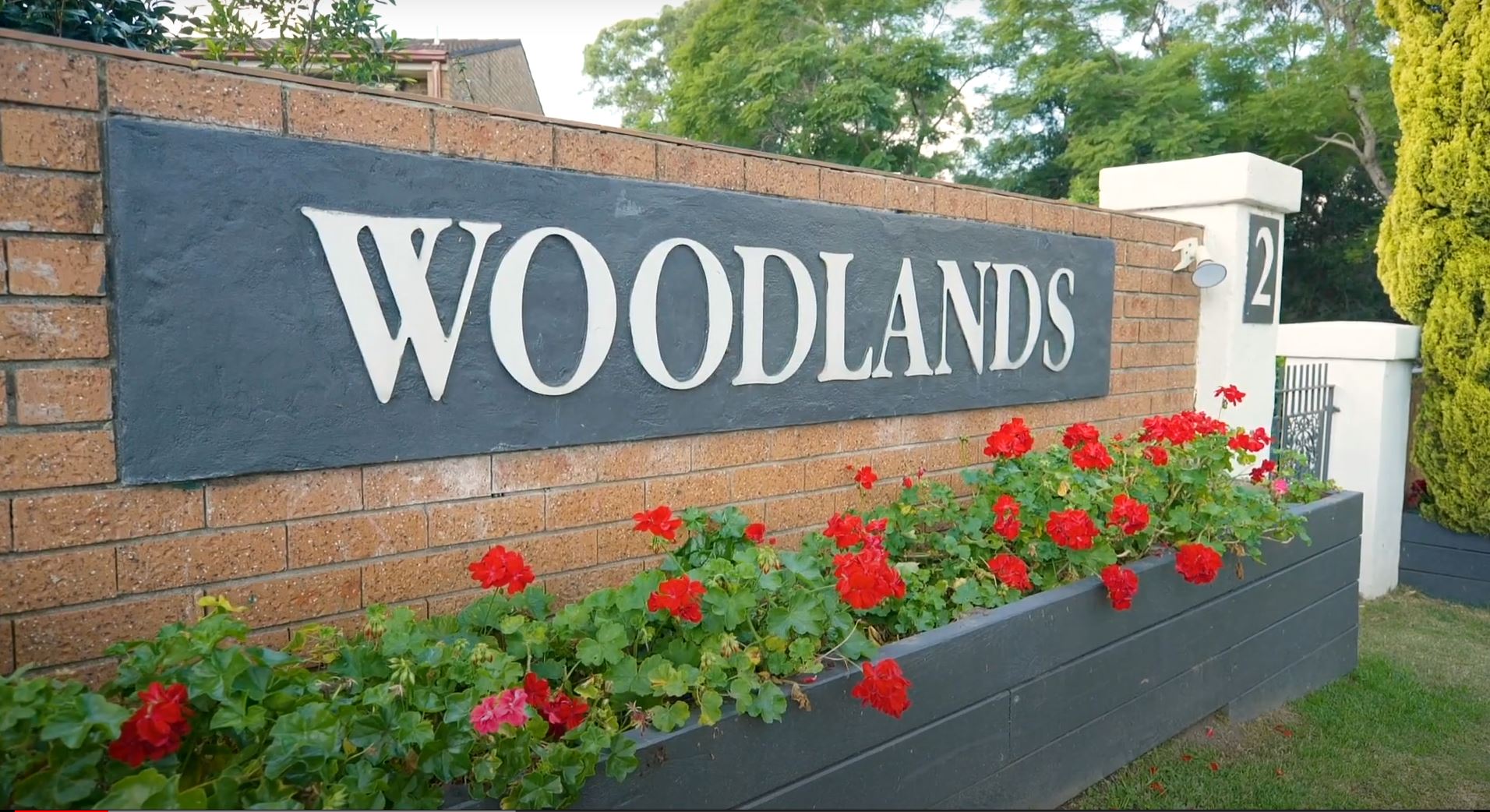 Woodlands Village offers you a chance to enjoy an active retreat living with new interests, new friends – in an atmosphere of security.
Set on 5 beautiful garden acres, and next to untouched bushland, Woodlands is the perfect haven to retire to.  Motor vehicle traffic is confined to the perimeter roads and so there is no "through" traffic, thus ensuring safety, privacy, peace and quiet.
Woodlands boasts a range of accommodation, both independent living and assisted living.  Choose from 1 or 2 bedroom units, all located in a private garden setting. With a heated pool, barbeque area, gym and croquet lawn, there is plenty to do to relax and enjoy life.
For those wanting a little more support, we have assisted living in The Lodge. The perfect answer for someone who is independent but wanting some extra attention and not ready for aged care.
The Lodge offers lovely one bedroom or two bedroom units, with all the privacy and independence you want, but with chef prepared meals, a 24 hour emergency call button, weekly linen and cleaning service and overnight supervision. Assisted living may be for you.
The Lodge is staffed 24 hours a day and all units, both self-care and serviced, have "vital call", providing peace of mind for both the resident and their families.
The Village has been carefully designed in a landscaped garden environment. Motor traffic is confined to perimeter roads and there is no "through" traffic, thus ensuring safety, privacy and quiet.

Another unique feature of Woodlands is its Company Title and as a resident you own part of the village. You buy your own unit and can sell it when you like for what you want. You keep any capital gains. This makes Woodlands an attractive option for those not wanting to pay a deferred management fee.
Regardless of whether you are in an Assisted Living or Independent Living Unit, you can dine in style at the Woodland's lodge dining room whilst taking delightful natural views.
Assisted Living residents enjoy the convenience of freshly cooked meals daily as well as weekly cleaning and laundry also a visiting doctor, dentist, podiatrist and hairdresser.
At woodlands, you're not just a resident; you are an owner with complete control of your property ownership which you can buy and sell when you like:
– without paying exit or deferred management fees
– you keep all capital gains on a future sale
– Company Title ownership gives you more control
Financial
Health
Vital Call
Maintenance
Financial
You OWN your own home – you are not merely the tenant of some organisation. There are no deferred management, entry or exit fees, so if you sell your home in the Village, any capital gain is yours or your families.

Woodlands is managed by a Board of Directors, who are elected at the Annual General Meeting of Shareholders who are all residents of the Village. This guarantees that residents have input into the village affairs and lifestyle.

In turn, the Board appoints a management team to operate the day-to-day affairs of the Village. The Management team has vast experience in the care of mature residents.
Health
Vital Call
Maintenance